THE PLEASURE OF EATING
Tradition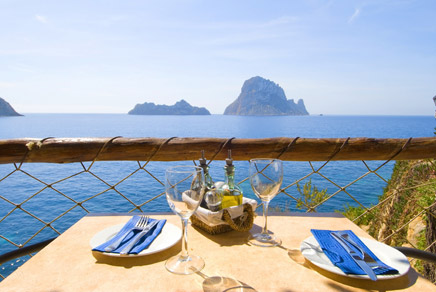 As far as eating goes, Ibiza is the ideal place for lovers of good food. Its rich culinary tradition dates back to ancient times with each successive civilization leaving behind its own inimitable stamp on the island. From this historic perspective we can understand the meaning 'Fusion Food', not in the same way as it is marketed nowadays but rather taking into account the traditional origins of the Ibicencan culinary art. Indeed the common denominator of our Ibicencan cuisine derives from the Mediterranean legacy, characterized by olives, vegetables, pulses and the tuber (variety of local potato).
Local delicacies offered are the processed meats ('sobrasada', 'butifarró' and 'ventre de porc'). 'Cucarrois' (pasties filled with meat, tuna or peppers), or 'crostes' (crunchy bread covered with olive oil, garlic and tomato). One other typical product is 'pan de barco' or boat bread, which is naturally hard and which sailors of old submerged in the sea in order to soften it up during their journeys. Typical dishes include 'arroz de matanzas' (prepared by local artesans and derived from a recently slaughtered pig), 'es cuinat', (made from vegetables and served during Easter), farmer's salad (made from potato and peppers), 'Coca de pebrera' (savoury delicacy made from peppers), 'ossos amb col' (bones with cabbage, literally speaking).
Amongst the fish recipes, we highly recommend 'guisat de peix' (fish and potato stew), 'bullit' (fish and potatoes served separately from rice cooked in fish stock), 'arròs marinera', 'frit de polp' (octopus), rice with heated 'gerret' (gerret flavioler fish and cauliflower), 'burrida de ratjada' (ray), 'coca de gató' (variety of fish in which the crunchy cartlidge is left in when served)…The most select fish on the menu are 'raor' (abundant in the sea of Ibiza and Formentera after the close of hunting season), 'molls' (red mullet), 'gall' (dory) and let's not forget Seafood delicacies such as the 'cigala ibicenca' (a local Norway lobster, as succulent as it is scarce), la 'roja' (scorpion fish) and an unending array of shallow water fish.
For those with a sweet tooth we have 'flaó' (cake made from cheese and mint), 'graixonera' (heavy pudding made from specially prepared pastry), 'salsa de nadal' (similar to a sweet sauce with meat stock and with somewhat arabic overtones), 'xereques' (dry figs infused in aromatic spices), 'macaroni of San Joan', 'orelletes', 'café caleta' (freshly ground coffee, cinnamon, lemon and orange peel, roasted sugar and brandy), and the not so famous 'menjar blanc', a delicacy still made today by a cloister of nuns of the Saint Christopher Convent in the old town of Ibiza.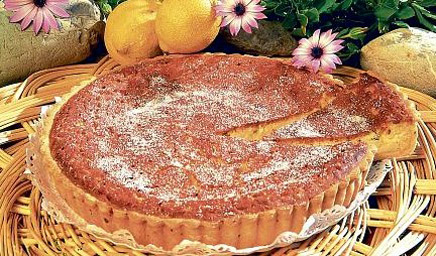 By the way, the 'Diario de Ibiza' published an excellent compilation of typical cuisine some years back and we are currently encouraging them to republish it.
On the drinks table there is the famous 'hierbas ibicencas' (made of aniseed), the digestive 'frígola' (distilled from thyme), 'palo' (an aperitif) and the indispensable 'vi pagès' (country wine) which is available at the municipal celebrations of San Mateo. Here you may compare wines from local producers during these celebrations including wines from various local wineries using the most sophisticated fermentation techniques.
Let's not forget to add a couple of tips: in order to reserve your table you may do so via your smartphone without having to remember any telephone number, it is sufficient to open its web browser, logging on to ibiza.tel and then selecting the restaurant of your choice to establish contact directly by phone. Remember not to overdo it with the 'alioli' (literally garlic and olive oil) which is offered in these restaurants, however good it may be you might run the risk of being overtaken by its strong odour and thus running the risk of alienating your friends or the occasional party buddies that one may end with after your supper; by the way, authentic 'alioli' (made without egg) is served in very few restaurants. Why not let yourself go with your instincts?: if you are repelled by a certain establishment as soon as you enter whether by its ambience or its decoration without knowing exactly why (bad feng-shui?), do not trust its cuisine: our experience is that if there is a lack of thought gone into its design or decoration then this is almost always a trusty yardstick by which the quality of its food should be measured…
Low-key establishments and tapas
You may feel on occasion that you wish to try something a little more casual, a tapas for example or something more low key on the beach. There are many quality options at your disposal:
Between San Miguel and San Mateo lies the classic Can Sulayetas, a supermarket bar which offers 'montaditos', bite size savouries on bread and which is also a point of rendezvous for the local youngsters.
In Santa Inés the village restaurant bar is well known for its Spanish omelettes. Just before arriving to the village you will find the very nice 'art café' Can Tixedó, which is delightfully and uniquely designed and run by brother and sister Joan and Lina.
Considered a 'party' bar, the restaurant Tijuana in San Antonio offers mexican food. Around the bay area of San Antonio is a marvellous family run Thai restaurant (Casa Thai in Dr. Fleming Av.) which serves simple yet authentic cuisine, one could even say it borders on the basic, consequently it is quick and cheap but be careful not to overdo it with the spicy dishes!
In the village of Santa Gertrudis, which now boasts its new pedestrian square, the delicious and economic ham sandwiches of Bar Costa never cease to delight our taste buds, unbeatable is 'llonguet' bread used to make their famous sandwiches. Also at the centre of the village, the recently opened COMO Ibiza managed by Menno & Co. is gradually converted into a real 'hot spot'! We were also positively surprised by Safrà, where the multi-talented Moshe will raise his glass to you as you tuck into a middle-eastern speciality prepared by himself.
Between Ibiza and San José there is an Indonesian restaurant called Bagus where the chefs are of the same nationality but managed by a team of Dutch folk. Incidentally, if so desired, they will pick you up from your hotel in a 'tuk-tuk' if you are relatively near.
You may eat heartily in the Cafetería del Parque, located in Plaza del Parque from which this hostel begets its name and which has become a very nice place since the plaza was pedestrianized. And why not mention the classic pizzeria Pinocho found in 'Carrer d'Enmig' in the port of Ibiza where Pedro and Carol and their team serve good food as well being able to witness the eccentricities of the Ibicencan night-life close up.
On the main road between Ibiza and Santa Eulalia in the neighbourhood of Ca Na Negreta lies Sa Barda, an establishment managed by young Ibicencans offering an economic yet good quality set menu.
In Es Caná, the restaurant Zen Sea run by Joan Parot offers a range of Mediterranean specialities throughout the year; situated by the beach it has large sofas for you on which to chill out to your heart´s content. His brother also runs the long standing Grill Es Caná, also next to the beach. If your cholesterol level allows you, you may wish to try the finest bacon and eggs on the island in Sa Caseta located near to the Hippy Market whose sandwiches are also worth trying. Near to Es Caná in Cala Martina is the Chirincana restaurant next to the 'La Playa' camp site, which has earned the reputation as having a really cool atmosphere thanks to its owner Philippe; here you are offered a barbecue on Sundays and musical performances a couple of times throughout the week.
In San Carlos, the set menu of the inimitable Las Dalias (open all year) is a very good option. Likewise, the bar Anita or 'Ca n'Anneta', an old hippy rendezvous spot, still retains part of its original charm. A couple of kilometres before arriving at San Carlos the Sansara will placate you with an atmosphere of 'live and let live': combining a jovial atmosphere with natural cuisine and good music, which on some nights is live.
Another good alternative is Can Toni Mariano located between San Carlos and Aigües Blanques, a rustic place run by a family of authentic Ibicencans where you will be able to enjoy the basic pleasures of eating in a place oozing with charm.
The Blue Marlin in Cala Jondal is a place which caters especially for fashion victims who you will enjoy looking at and mingling with. Tropicana, at the right of the beach is highly recommendable, a quality establishment (padded sun beds with towel, etc…) yet enjoying a low-key atmosphere.
There is also La Paloma in San Lorenzo, an unavoidable place due to its charm. Likewise, the restaurant 'El Café', located in the aforementioned restaurant, is run by the Italian Mamma and her clan, who offer tasty organic cuisine and fresh natural fruit juices.
In Santa Eulalia next to the old bus station we have Italian Alex as the kitchen boss in the Pizzería Duetto which makes pizzas with 100% natural ingredients. We also like Chicho's Pizza en el Paseo de S'Alameda "made just like in Italy but without the Mamma…". On the other side of the river in the Siesta neighbourhood we have always been partial to El Pozo (above all in winter and sitting well close to the open fire) managed by Pepe and Marcelina who will whip you up an exquisite tapas in a style which honours the andalucian legacy of hospitality.
In the village of San Juan de Labritja, we find Vista Alegre, quite pleasing, a charming and long standing place frequented by the villagers and the odd hippy that still hangs around on the island (behind the bar is Fernando who also acts as the deacon in the local church).
If you desire something really authentic from the real Ibiza, such as the old guys playing cards, in Cas Campaner you will be able to see 'sobrasada' being toasted on an open fire in the winter; a small piece of advice, it is near to the Atzaró rural hotel.
International cuisine: the Top Ten
If what you are looking for is international cuisine in a more sophisticated setting, we can offer you a selection of best:
In Ibiza Town we have come across a small place yet not too expensive called S'Ametller managed by a group of young folk who studied professionally in this field: the premises itself is nothing to write home about but the professionalism and service of the young owners is second to none. Casa Colonial, situated on the Santa Eulalia road boasts astounding gardens and a quality of cuisine that has improved much and which is defined as a fusion of Eastern and Western tastes, …and they have actually achieved it ! Within the town of Santa Eulalia El Naranjo managed by Manolo and Oscar continue the family tradition of Doña Margarita, a pioneer of the Ibicencan kitchen; its small terrace is indeed a sight to behold in the summer and its midday winter menu comes highly recommended. Another great professional named Denise, who passed away not long ago, managed various restaurants, one of which, Clodenis in Sant Rafael is particularly interesting, which offers Provençal cuisine. Her family now runs the business in a style which Denise himself would have approved. In San Agustín, Can Berri Vell run by Vicente is another pearl of good food; the most prized table is that on the first floor overlooking the valley.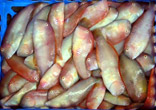 Between Ibiza and San Miguel lies the La Masía d'en Sort where the hospitable Neusetes and family will welcome you with a smile and serve you impeccable cuisine in a beautiful garden. Further on we have Ama Lur (run by Emilio and Juanfe), stamped with the seal of 'savoir-faire' particular to Basque cuisine, it lends a sharp contrast to other restaurants, whose culinary expertise keeps the restaurant at the zenith its popularity. Near to Sant Gertrudis there is the long standing Can Pau managed by Alba Pau, a meeting place of the so-called 'beautiful people'. Let's not forget restaurant Can Curreu in San Carlos set in the midst of an ancient olive tree where good cuisine is always on the menu and food sampling is available; the excellent service here is exemplified by the restaurant manager Juan Antonio. Oh yes! If you wish to waste time in bed after some 'Saturday Night Fever', the specialities of a Sunday brunch in the Ibiza Gran Hotel will help you put yourself back on your feet, don`t deny yourself the pleasure of being treated like royalty.
Fish restaurants
As far as fish is concerned we have too many favourites to mention and so will highlight just a few. In 'Es Pou des Lleó' in San Carlos we have two such restaurants: La Pensión, famous for good quality fish that the same family has been serving for generations and Salvadó is the number two, which is just past the end of the beach and overlooks the sea. Restaurante 2000 is our favourite in Benirràs, the last 'guisat' (fish stew) that we had there was the best that we had tasted in long while and is considered trustworthy place managed by Joan Escandell and family. In the Port of San Miguel is Port Balanzat, which sometimes manages to obtain the best quality Ibicencan lobster. In Cala San Vicent is Can Gat, run by Vicent Marí, which is geared more towards luchtime meals than evening ones. Up north in Portinatx there is Cas Mallorquí, where the word 'superfluous' has been erased from their vocabulary. One of the most sought after places is Es Xarcu located in Cala Virgen and run by Mariano Torres and family, where diners are offered the best of the best; but beware, for those with tight purse strings it is not recommendable to venture into this establishment. In Cala d'Hort (Sant Josep), the imposing island of 'Es Vedrà' is the backdrop to restaurant El Carmen where our team have always found good food and company. Also located in Cala d'Hort is Es Boldadó, where the influx of customers sometimes exceeds capacity, is a restaurant that we believe is improving over time. In the Balneario Cala Carbó, located in the bay which gives it its name there is also a restaurant that specializes in fish; we haven't been able to visit this place recently but if it is still managed in the same way Pepe did, then we can heartily recommend it. Good food, an excellent cellar and professionalism are found in the classic Celler Can Pere in Sant Eulalia. In the port of Marina Botafoch La Raspa is a sofisticated place but by no means less recommendable.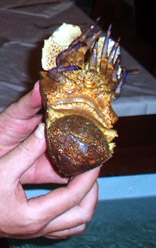 Let's not forget the long standing Bigotes in Cala Mastella, where the oven is fuelled by firewood and where it seems that everyone is served at the same time. Although there is the inconvenience that reservations are not accepted, it is well worth a visit if only once in your life. In San Antonio there is a pearl of a restaurant called Can Pujol, on the other side of the bay where an 'arroz a banda' (a rice dish), for example, will not disappoint. One other we recommend is Es Torrent, where the nearby beach bears the same name and, although it is a somewhat forgotten spot, is definitely worth a visit.
Meat and other restaurants
As far as meat restaurants and other specialities are concerned, our recommendations will not by any means receive a less important report. In San Carlos there is Cas Pagés, where the delicious meat is barbecued under a canopy of grapevines during the summer months, however, reservations are unfortunately not accepted. In San Lorenzo there are two country restaurants where the utmost quality is guaranteed: Camí de Balàfia and Casa Juanito, managed again by its owner Juanito Can Muson de sa Vila. In the highly recommended Es Caliu on the San Juan road you will also find great food, where the meat is cooked on hot stones located on your own table!
In San Antonio the following is but a simple selection: the family owned Rebost de Can Prats and Rincón de Pepe.
In San Mateo there is a restaurant that is worthy of recognition: Can Cires, where the great French chef Francis will delight you with his passion for good cuisine; with a combination of bar and restaurant it is this mix which we have come to love and where there is no lack of country dwellers, who meet to enjoy a drink and a chat at the bar.
In San Jordi there is a lovely spot called Rasca Lobos; don't let the extravagant name lead you to believe that the cuisine offered here is any less remarkable than other long standing establishments: Jesús is a first rate chef who decided to open this restaurant ten years ago in order to undertake his own culinary creations. Perfectly assisted by his wife Sole and by Suso, it is a 'must' if you require good food at reasonable prices. In winter, it is possible to have 'cocido madrileño' (stew recipe from Madrid), occasionally they also have a sampling menu on offer.
El Asador Ca'n Pilot es un clásico de Sant Rafael, hace unos años se amplió con una terraza bastante agradable.
In Santa Eulalia there is Doña Margarita (situated in the port and recently converted into a steakhouse) and Ca Na Ribes of the Noguera family. On the beach Es Niu Blau is the recently opened Pura Vida offering good food and service, and just at the left of the beach is a trustworthy and long standing Ibicencan restaurant offering local cuisine. Another good choice is the fantastic grill of Casa Mia, managed by the Italian American 'cavalieri' Rolando.
La Casita is located in the housing estate of Valverde near to Cala Llonga. It is a peaceful place run by the Austrian chef Johannes, offering good quality food; his meat fondue is a particular delight to our palates and is served with a vast array of sauces.
Just before arriving at Santa Gertrudis from Ibiza on the left hand side, we have a worthy restaurant: Can Caus, which produces a large part of the ingredients included in their menu.
Near to the salt flats of Ibiza lies Cap d'es Falcó, situated in a large open space next to the sea. Near to Es Cubells is the bar-restaurant Ses Boques which serves good fish. On the way to San José is Can Domingo de Can Botja, boasting a well-known French chef it offers Mediterranean cuisine. In Ibiza Town the classic Ca N'Alfredo in Vara de Rey is run by the veteran Joan Riera and his wife Cati who is in charge of the kitchen. In Dalt Vila we have El Olivo, whose history and food is well known, with its tables set outside in the small square in the Santa Cruz street, it is an ideal place to enjoy the nocturnal summer atmosphere. On the way to Portinatx is the restaurant S'Illot, conveniently located on the bay S'Illot d'en Renclí that does not get too busy and has a charming interior.
For those on a budget, Es Pins in San Lorenzo offers traditional dishes such as 'Es Cuinat' at Easter and the best bread in Ibiza made with aniseed in a firewood heated oven which is considered a kind of biblical style bread and better than any pudding.