THE ESSENTIALS OF IBIZA, IN 5 MIN.
Brief guide to enjoying Ibiza to the max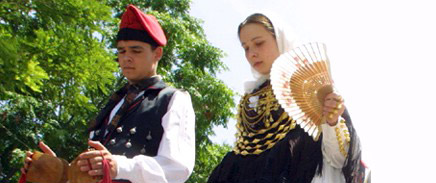 With this mini-guide it is our intention that you get to know 'The Essentials' of Ibiza in 5 minutes, that is, everything that should not be missed during your stay on the island which makes it such a unique and incomparable paradise. Enchanting beauty spots, good food, the best accommodation, local products, its bays, local celebrations… those 'Pearls of Ibiza' which sometimes go unnoticed by visitors to the island, but which the 'connaisseurs' judge indispensable for an unforgettable and unparalleled holiday.
Our love for Ibiza is what moves us, having the desire to share and show-off the best of the island. There are many other guides to Ibiza on the web yet it is not our intention to be the most comprehensive guide to the island: for this reason, each and every place mentioned here is based on our own personal experience and knowledge. Not all places that exist on the island are here, but a select few are worthy of comment. This is a non-commercial and independent guide which carries no advertising and is therefore non-profit making.
International diaspora
Ibiza is indeed unique and incomparable. It has a marked Mediterranean essence about it whilst maintaining own peculiarities setting it apart from any other place. It is as the writer Mariano Planells describes - an 'elephant's graveyard'. Many folk, who have seen it all, seek peaceful refuge on this island whose intense lives they seek to put 'on the back burner' for a while. There are also the so-called 'celebrities' to be seen on the island (those who have achieved stardom and those who aspire to it are also in abundance). The ever present great creators, whether they are from the world of cinema, music, art or fashion are seduced by the fact that here they are treated equally amidst brothers, a common treatment amongst the ancestral Ibicencos. The neighbourhood of 'Sa Penya' (under constant revitalization) and the walled city of 'Dalt Vila' (Catalogued by Unesco as a World Heritage Site) bear a unique idylic air as they welcome seafarers into the port.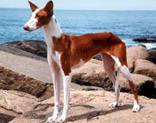 The island has numerous indigenous species, whether plants, seaweed, its own variety of delicious potato (currently being reintroduced), many species of lizard, the elegant 'podenco' (descendents of the dogs of the Pharaohs), etc. Boasting architectural aspects characterized by its whitewashed forms, the island is also universally known for its typical dance 'es Ball Pagès' and a varied and rich gastronomical tradition which we boast of with pride. It has also lent its name to that phenomenal car the 'Seat Ibiza'. Within Ibiza, there resides a very special energy whereby no poisonous animal or reptile can exist…
Unfortunately for you Blasco Ibañez (author of the novel 'Los Muertos Mandan'), in Ibiza, it is the living who reign!
Welcome to Paradise...
If we could define paradise Ibiza would be our primary sense of inspiration: green pine forests, fertile soil, olive groves, carobs, figs, oranges and other sun-kissed fruit trees in abundance, plentiful fresh water, surrounded by the sea and its charms…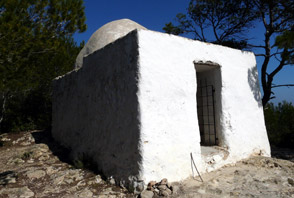 And the people of this paradise? Well, there are enough to make it cosmopolitan, so much, so that you will be surprised. They are an open-minded folk who do not wag their fingers at their neighbour and above all are adept at the art of enjoying life.
So here you have it, you don't have to be well off to enjoy the charms of this paradise which are within your grasp because it is closer than you think; they are found in Europe, in the Balearic Islands of Spain made up of Ibiza´s sister islands of Mallorca, Menorca and Formentera which is the nearest to Ibiza. Ibiza is also well connected by frequent flights and ferries.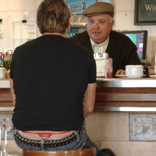 The defence towers which surround Ibiza are fantastic landmarks dating back to diverse cultures that have inhabited Ibiza throughout the centuries such as the Phoenicians, Romans and Muslims. Without doubt, its history and commerce have left an indelible fingerprint as diverse and cosmopolitan as the modern Ibicencos.
Other Information
There are other web pages where you will be able to find excellent information about Ibiza: The Diario de Ibiza (local press), Ibiza & Formentera Style ('beautiful people' and the reference magazine for our hedonistic way of living), ibiza.travel (tourist web page run by the island government), the web page of Nicolas van Rick (beautiful photos), the magazine and the travel guide GQ and Traveler... or even Ibiza 5 Senses, the most reliable travel guide to ibiza.